Experience the luxury of an outdoor space meticulously custom designed for your environment. An Outdoor Elements® louvered roof dramatically transforms the feeling of your residential home or business.
State-of-the-Art Technology
Our smart system with optional sensors allows you to control your louvered roof to respond to rain, wind, or sun at the touch of the button using any smart device with our state-of-the-art app, or with our proprietary handheld remote control. Imagine relaxing and entertaining in your own backyard, or welcoming new clients into your space in any weather, with a louvered roof designed with the highest levels of style and engineering. An Outdoor Elements louvered roof will change the way you experience your home or commercial space.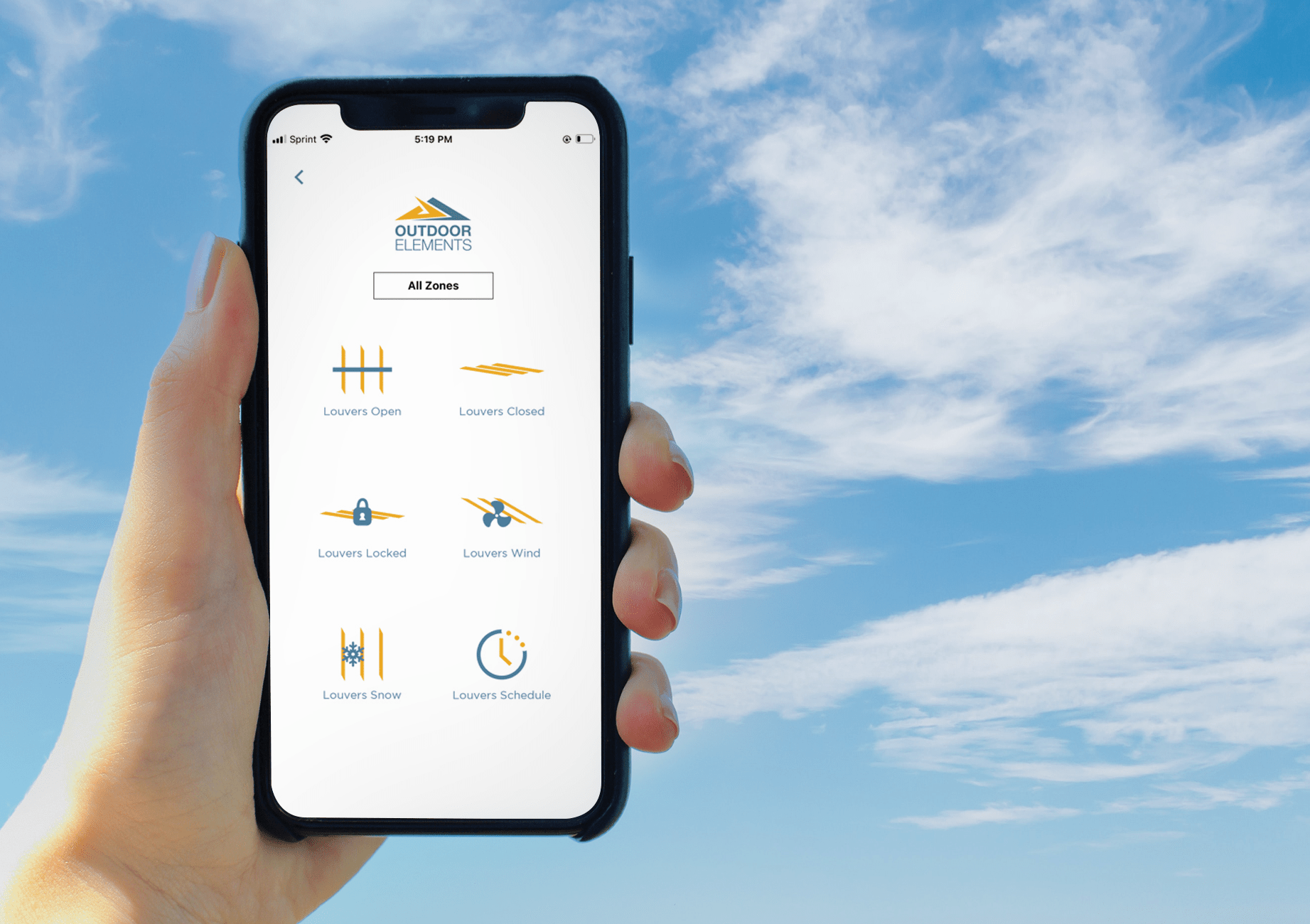 Our patented lighting design for Outdoor Elements louvered roofs is a breakthrough in the industry and one of the most unique integrated lighting systems ever designed. Our lighting system gives you a new level of control over your environment. You can light your entire outdoor space with our state-of-the-art fully integrated LED channel or change to "party" mode and add shimmer to your space with ambient green, blue, or red illumination. Versatility, style, and innovative engineering - our lighting has it all. Learn more.
Designed and Built by Experts
Our team shares decades of experience in the design-build remodeling and louvered roof industries. Their combined knowledge and expertise, from hands-on skills to an in-depth understanding of architecture, informs every aspect of the design, delivery, and installation of Outdoor Elements louvered roofs. If you are an architect or designer, we have the resources to help you help your clients build the outdoor living space of their dreams.
Envision a whole new level of outdoor spaces with our luxury louvered roofs, tailored with custom features to your exact specifications with the help of seasoned professionals. Here are a few examples of our work.