A Powered Pergola to Enhance Outdoor Spaces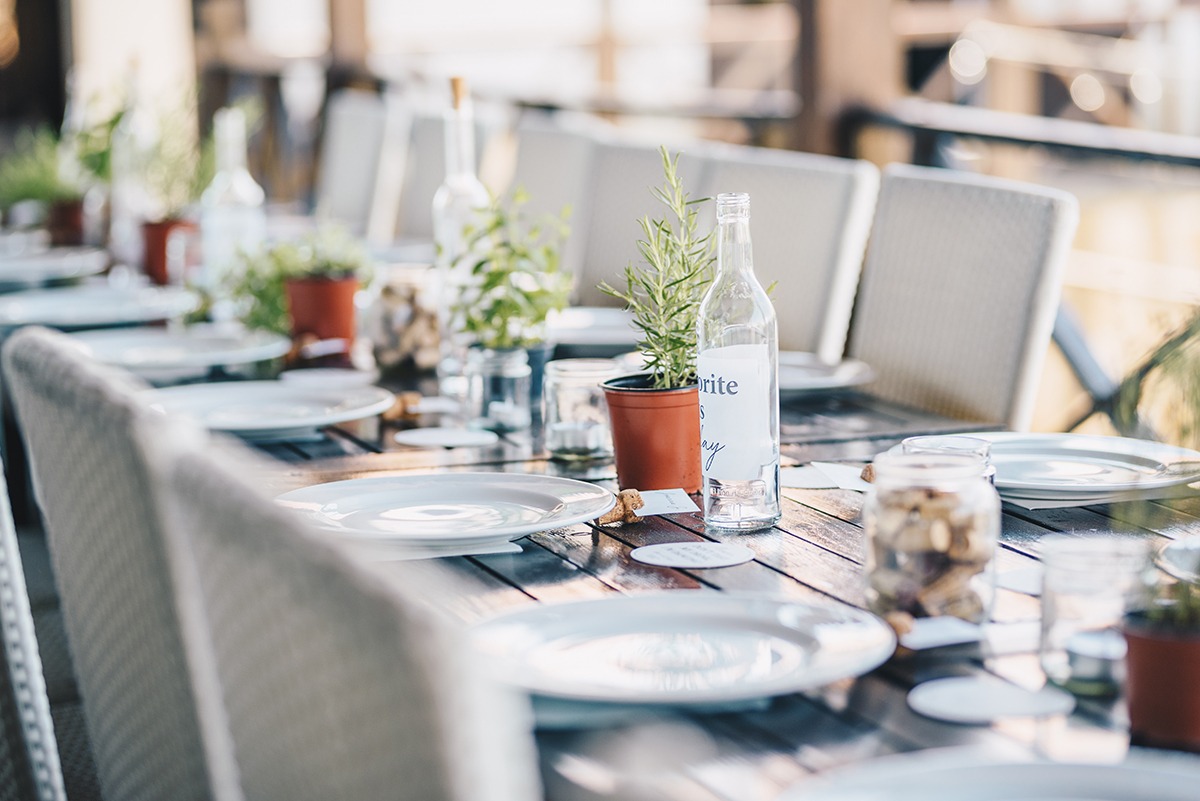 Increasing numbers of resorts and hotels are looking to maximize their outdoor patio potential, and one of the easiest ways is by investing in a motorized louvered pergola. An Outdoor Elements louvered roof can be built as a freestanding pergola or attached to the existing architecture for year-round protection from unfavorable weather conditions.
This versatility of installation makes this an ideal solution for hotel atriums, terraces, decks, swimming pool areas, as well as patio seating and dining. Equipped with smart sensors that automatically detect wind and rain, our commercial motorized pergolas can help resorts, hotels, and spas extend outdoor seating through changing seasons and increase profitability.
Elevate the comfort of outdoor environments with on-demand shade, sunlight, and weather protection. When the sun goes down, integrated LED lighting system adds an ambient glow to your outdoor space. Optional fans, heating elements, and screens can be added for next-level luxury and comfort. A louvered patio roof promises a rapid return on investment by providing additional usable space for private events, weddings, alfresco dining, and comfortable outdoor seating.
Motorized patio roof with custom design options
An Outdoor Elements louvered roof system is crafted with the highest quality materials, right here in the USA. Roofs are made with powder-coated aluminum components and stainless steel fasteners that are corrosion-resistant and built to last.
Whether used to create an outdoor dining oasis or sheltered pool lounging area, a louvered roof should be a seamless extension of your property's architecture and aesthetic style. Outdoor Elements has extensive experience working with businesses in the hospitality and service industry, and can help bring your vision to life. Our team of expert designers and architects can assist from initial project conception, and there are ample options to customize your patio or pergola roof.
Each louvered roof can be designed to fit any commercial space, and there is an inviting assortment of designer colors and finishes from which to choose.
Custom options for louvered roof pergolas
22 colors that can complement any outdoor design
State-of-the-art lighting systems to create desired ambiance
Smart controls for optional fans, spotlights, and downlights
Extra shade and privacy with custom-built outdoor screens
Innovative heating components available in gas or electric
Powered louvered pergola benefits
Retractable awnings have minimal aesthetic appeal and limited benefits when it comes to outdoor patio covers. Most are not durable enough to withstand inclement weather, are prone to mildew, and need regular replacing.
A powered louver roof system from Outdoor Elements can be controlled with a remote or with our exclusive app for effortless weather protection.
Consider some of the advantages of a custom patio roof system:
Complete light and shade control
Next level LED lighting adds versatility and style
Louvers can be rotated with smart controls
Built-in sensors close louvers during rain
Weather-resistant extruded aluminum components
Motorized drive system
Unmatched customization
Stylish colors and finishes
Optional heating units, spotlights, fans, and custom accessories
15-year premium manufacturer warranty
Luxury louvered roofs for hotels and resorts
Whether you operate a boutique hotel or 5-star resort, every day is an opportunity to maximize your bottom line and keep guests comfortable. A luxury louvered roof with mobile functionality delivers year-round outdoor comfort to guests and can draw more business over the long run.
Ready to position your hotel for continued success? Contact us today!