Serenity Pergolas by Outdoor Elements Offer Full Cover Cooling Shade
When you want the freedom to relax and entertain outdoors in full shade, Serenity Pergolas by Outdoor Elements is the ideal roof structure. Designed and engineered with the same exceptional quality of our Signature line, Serenity Pergolas are constructed with 2'-4' insulated roof panels that stay in place for a solid covering. There is no motor and no automated adjustment, leaving the roof in the same position at all times.
Serenity Pergolas by Outdoor Elements are a beautiful and practical element in your outdoor living space, and are particularly popular when installed in conjunction with other pergolas that have adjustable louvers, giving your outdoor space the ultimate in adaptability. Serenity Pergolas insulated panels maximizes the cooling effect of their shade. Make your outdoor space an inviting oasis with a Serenity Pergola custom designed to your unique specifications.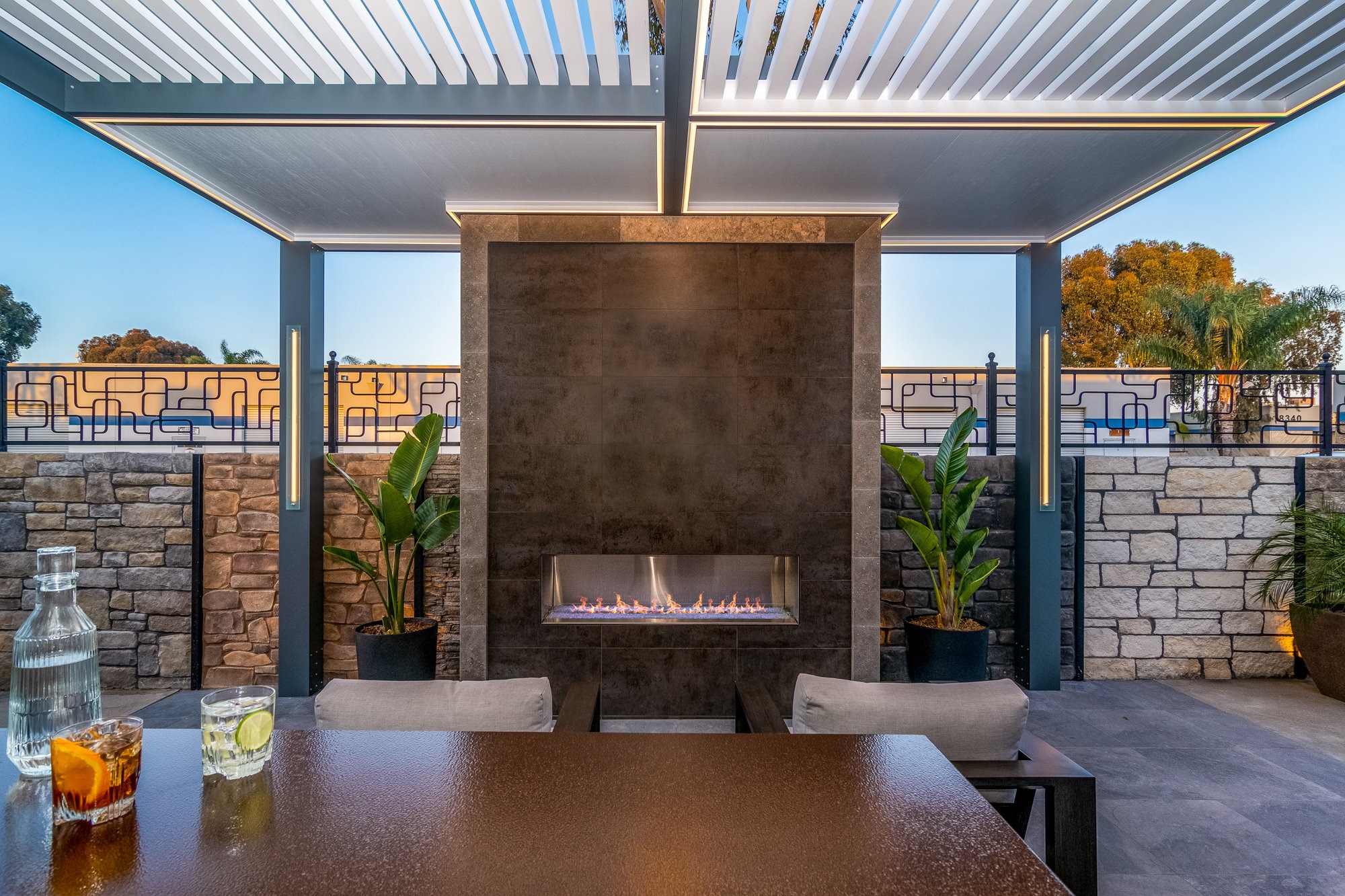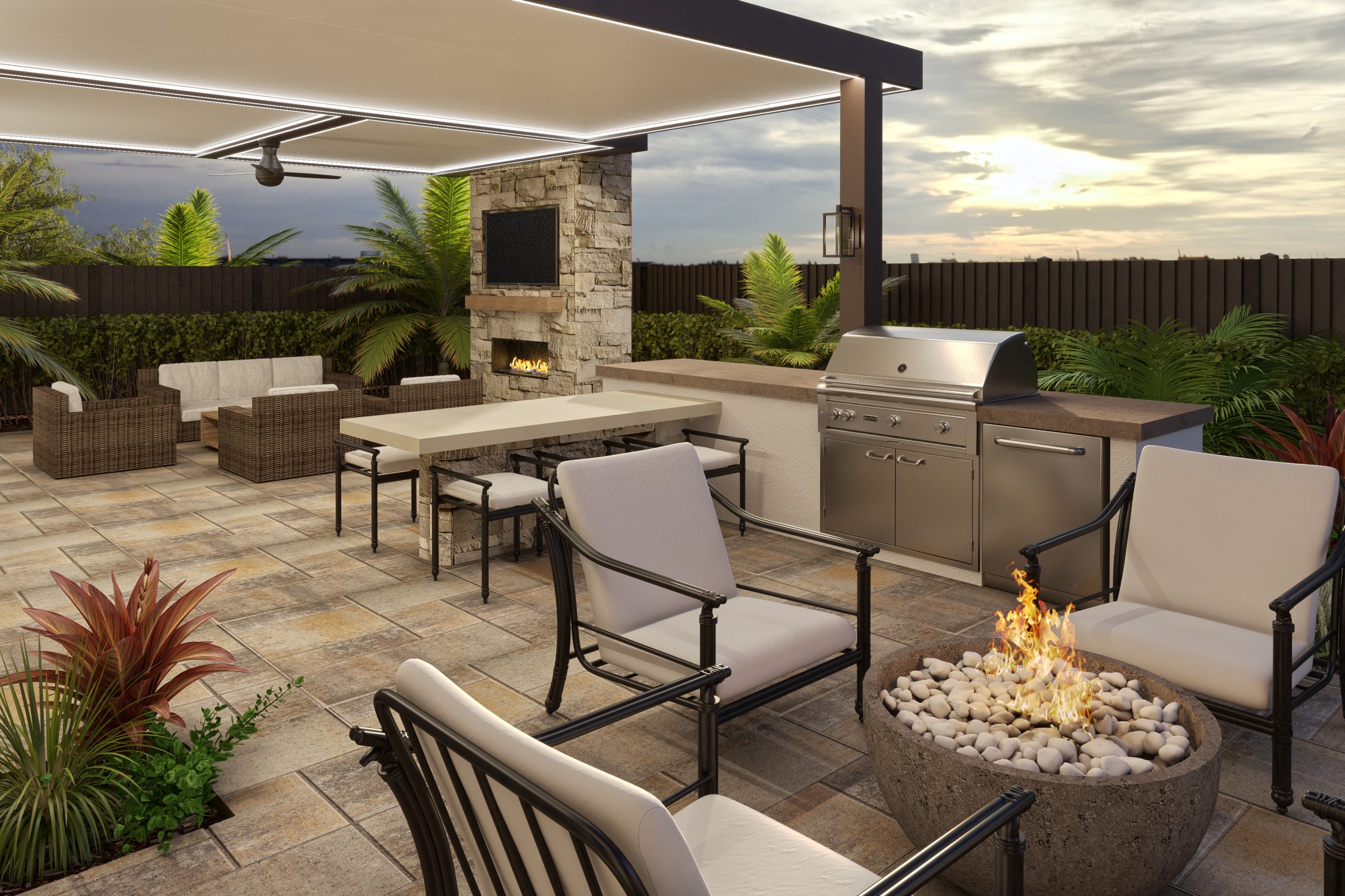 Benefits of Our Serenity Pergolas by Outdoor Elements

Provide full shade and rain coverage with solid roof
Easy to clean and maintain
Insulated design provides maximum cooling in high temperatures
Integrated gutter system to filter out the rain
Engineered to adapt to snow loads and solar panel structures
Crafted from powder coated aluminum, offering superior quality and durability
High quality materials give you a beautiful structure that will also standup to weather and resist corrosion
In addition to custom sizes and shapes, Serenity Pergolas are also available in many standard sizes
Customize Your Serenity Pergola with State-of-the-Art Features

Optional Innovative lighting: Integrated LED, LED Colors RGB, LED post lights, Recessed LED Lights - See Our Lighting Options
An array of classic and designer colors - See Our Color Options
Custom built for you in any shape or style
Motorized screens controlled with Somfy smart control
Designer fans
Personalize your Serenity Pergola to match the existing design and style of your home or business with corbels, post wraps, and cantilever upgrade options.